Exhibition Opening - As part of The Jerusalem Biennale
Curators: Ermanno Tedeschi and Vera Pilpoul
Artists: Ugo Nespolo, Valerio Berruti, Danielle Feldhaker, Patrizia Colombo, Nouli Omer, Paolo Spinoglio, Tobia Ravà, Riccardo Gusmaroli, Dado Schapira, Gioacchino Alvente, Francesca Duscià, Aqua Aurea, Adi Kichelmacher, Edgardo Giorgi, Carla Chiusano, Diane Henin Safra, Maya Smira, Arie Berkowitz.
The exhibition presents works by Italian and Israeli artists that explore the concept of the room, a space that has become particularly relevant in the last two years. The works explore the connection between two expressions of the self: the personal space, on the one hand, and personality, on the other. The title of the exhibition, Voyage around My Room, was inspired by Xavier de Maistre's renowned novel Voyage around My Room, in which the author presents his belief that one can find happiness without leaving his room. All one needs, according to de Maistre, are books, works of art, and especially ideas to fill one's head. The space of the room is revealed as an infinite world in which man realizes his true freedom.
Entry will be permitted only with a certificate of recovery or vaccination or a negative COVID test performed 24 hours before the date of entry.
Attendance is free of charge, but advance registration is required.
You are required to wear a mask indoors and follow the guidelines of the Ministry of Health.
The number of places is limited. | The program is subject to change.
Wine and light refreshments will be served.
The Jerusalem Biennale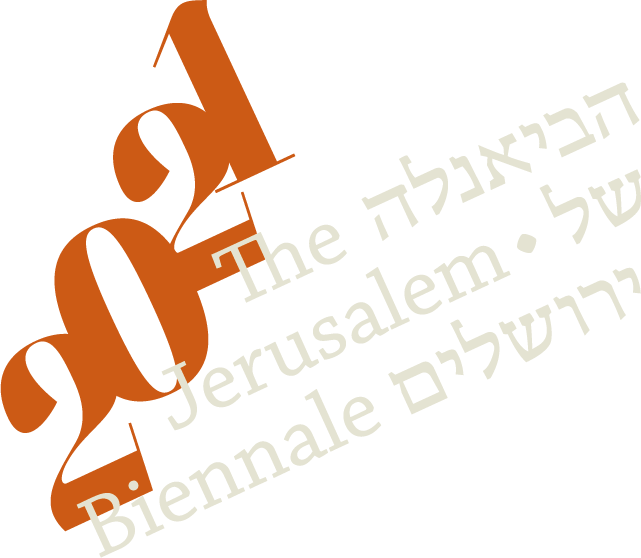 Venues